UPDATE
The Detroit event was a great success!!  Thank you to all who attended.
PS – Signing up to Download the RCP Instruction Manual is an easy way to ensure that you're on the mailing list for when we announce new RCP World Tour events!  🙂
What
You've read Morley's work on Facebook, seen him on YouTube, and listened to him on Podcasts. Now, meet him in person as Morley Robbins presents The Root Cause Protocol live in Detroit!
Plus, get a chance to purchase your favorite RCP products in the RCP Marketplace… AND, a Hallowe'en RCP Costume Party on October 25th!
When
Thursday October 25 through Sunday October 28
Where
Comfort Inn at 3600 Enterprise Drive, Allen Park, Michigan, USA
To make reservations, please contact Comfort Inn and use code "RCP Health Group" to get a special discounted rate of $119 per night. The Comfort Inn is only about 15 minute drive from the Detroit airport (DTW); or about $15 by Uber or Lyft.
Details
The exciting, dynamic, new paradigm of health. Learn how to reverse the years of pain and chronic health issues that keep you from being your most vibrant YOU!
The secret is that minerals run the body and getting them back in balance by dealing with Copper <> Iron dysregulation.
Morley unlocks MTHR NATURE's secrets based on nearly a decade of hard core research in the scientific literature. Thousands of lives have been transformed by this wholefood-based Root Cause Protocol.
Options for Attending
Option 1a) On October 25, 26, and 27, Morley will begin RCP Consultant Training. You'll learn the skills needed to help coach others to improve their health with the RCP. You'll begin the training live in Detroit, then continue with your training through online video sessions presented by Morley over the next 8 weeks. This leads to certification as a Root Cause Protocol Consultant. The cost is $2,500 per student, limit 25.

RCPC training is normally 16 weeks of online sessions. So this is a very special chance to begin your training in person with Morley, and cram half of the class into a weekend. Registrants are encouraged to also attend The RCP Basics on October 28.
---
Option 1b) During RCP Consultant Training (Oct 25 – 27), existing RCPCs are encouraged to attend to "Refresh & Recharge" their knowledge and skills. Cost is $150, limit 20.

---
Option 2) On Sunday October 28, the 3 hours "The RCP Basics" seminar will be presented by Morley Robbins for a cost of $65. (Limit 100 attendees.)

---
Option 3) Book a personal, in-person RCP consult with a certified RCP Consultant. Sessions last approximately 60 – 75 minutes. Your symptoms, the "Full Monty" iron panel of blood tests, plus the HTMA will be evaluated to present your mineral balance story with guidance and fine-tuneing of the Root Cause Protocol for your profile. Cost is $300, and includes the HTMA kit, which must be sent to the processing lab in ample time for its availability before the consult. You will provide the blood test results separately. (Limit 10, must order by October 3rd.)

---
Option 4) Healing session with Dr. Liz Erkenswick where clients can choose between "Energy Balancing" or "Bio-Magnetism"; 45 minute session for $75 (Limit 12).

---
The Root Cause Protocol Marketplace
Yes! Attendees will be able to purchase some of the suggested supplements used by those following RCP. Items like Rosita's Cod Liver Oil, Organic 3 Magnesium Supplements, Jigsaw's Magnesium selections, Ancient Lakes Kakadu Adrenal Tonic, and more…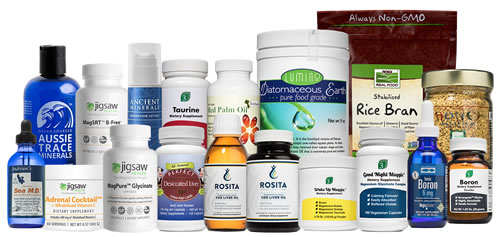 ---
1st Annual Hallowe'en RCP Costume Party!
Who says we can't have fun? Getting life back on track is cause for celebration! So bring your RCP inspired Hallowe'en Costume on Sunday October 28 and the favorite
costumes will win prizes.

Complete Your Registration
After you've chosen the options for attending above, click this button to complete your registration. Space is limited, so please register soon.